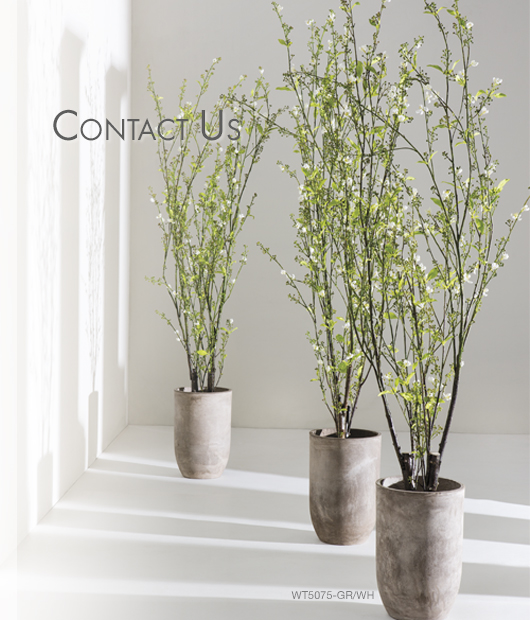 Corporate Address
14101 Park Place
Cerritos, CA 90703
Customer Support
Hours: Mon-Fri, 8:30AM-5:30PM PT
Phone: 800.433.4056 or 562.926.2302
Fax: 562.926.8613
Email: info@allstatefloral.com
Become a Customer
Click here for details.
Can you send me a catalog?
Only Allstate Floral customers receive our print catalogs. If you're already a customer, you can log in to view our complete product assortment on our website and search by color, style, size, price, and availability.
If you are planning to place an order as a new customer, or if you are already a customer, you can order our catalogs here.
Careers
Send your resume to jobs@allstatefloral.com letting us know who you are, what you're looking for, and what you bring to the table!
Connect with Us